Health, Safety & Environment
Our approach to HSE is based on our attitude of understanding the responsibility that lays on us toward everyone, by sending them home safe.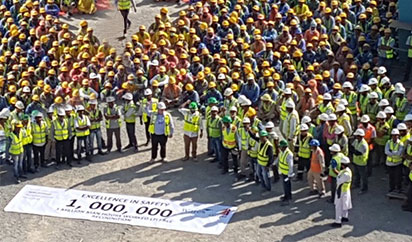 We are delighted to achieve our goals through:
'Lead by Example' attitude, by the involvement of every team member in the safety process, from top management to workers in the field.
Focusing on training the employees to approach safety situations.
Encouraging employees to be initiatives and take responsibility.
Disseminating our HSE policy to all employees and subcontractors.
Having a full-time Safety Coordinator in all projects to maintain a safe working environment.
Make all required efforts to protect the environment and prevent pollution, minimize the wastage and consumption of materials, and improving efficiency by recycling of wastes.