Message from Group Vice Chairman & CEO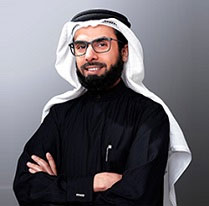 A Conversation with Salah A. Bukhatir, CEO & Vice-Chairman
AS THE 21ST CENTURY PROGRESSES, IN WHICH DIRECTION WOULD YOU LIKE TO SEE THE GROUP MOVING?
Broadly speaking, the three areas in which our Group is likely to expand are the manufacturing sector of industry, as distinct from trading, large real estate projects and information technology, where we already have a major presence.
WHAT ARE THE STRENGTHS OF THE BUKHATIR GROUP?
I see our diversified character as a major strength. We have it in us to capture any opportunity and make it profitable. A second strength is the fact that we are using state-of-the-art, world class systems to institutionalise the Group. By putting best practices and systems into place in the Group, we are making it ready for tomorrow. Also, we see our employees not just as mere 'human resources' but as strategic partners. This makes the Bukhatir Group an employer of choice.
WHAT IS YOUR VISION FOR THE FUTURE OF THE BUKHATIR GROUP?
My vision is to make the Bukhatir Group an international institution that is counted as one of the world's best-run, professional, diversified international business houses of its kind. Visit Group Website