Mechanical, Electrical & Plumbing (MEP)
This well-structured in-house division, consists of 219 professionals and high qualified team members.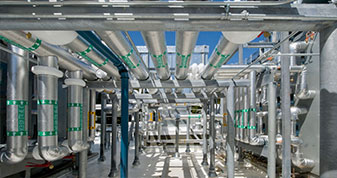 It provides services to Eastern International with its in house and external projects and can act separately in a supervisory role providing the necessary management and systems for monitoring and controlling the performance of other MEP sub-contractors.
The MEP division extends its services to run projects from design to handover, to after-sales services for all MEP aspects of electrical, air-conditioning, water supply, water piping insulation, plumbing and sanitary systems.
We are committed to delivering successful projects with our MEP highly qualified experts who procure the material and the equipment in an efficient, timely manner.